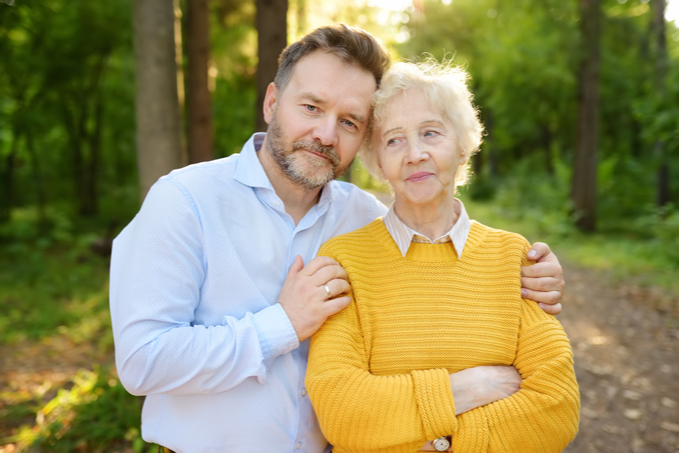 During your lifetime you will require a Power of Attorney for Property. It is important to appoint someone that you trust to manage your property in the same way you would. Ask yourself: Can you trust them? Are they good at handling money? Many people appoint a family member to act as their Power of Attorney for Property. Before you do, consider the following two scenarios.
PETER
Peter was a very good son. He was conscientious, caring, responsible and a good communicator. His mother, Doris, thought he would be a good choice to manage her affairs in the event that an illness or accident prevented her from managing them herself. Doris made Peter her Attorney for Property under her Power of Attorney.
The time came when Doris was no longer able to manage things and Peter needed to step in. He gathered information about his role and responsibilities, kept records, consulted with Doris's advisors, and reported to his siblings every quarter about their mother's affairs.
When Peter's sister died and his brother-in-law started asking questions about Doris and his late wife's entitlement, Peter was prepared and able to demonstrate everything he had done for Doris. When Doris ultimately passed, the family knew what to expect and Peter was able to do his job without conflict or hard feelings. Everyone involved could tell that Peter had done his job well and there was no reason to question his actions or integrity.
CHARLES
Charles was also a good son. He was caring and he doted on his mother. However, he was naïve and believed the best in people. He trusted implicitly and was more of a "good-time Charlie".
His mother, Luanne, loved him even more for it, and since the other family members lived out of town, she made Charles her Attorney for Property under her Power of Attorney. She believed Charles would always do the right thing by her.
Eventually, Luanne experienced cognitive decline and needed Charles to take over. He was overwhelmed, but his heart was in the right place, so he did it. He needed to sell the family home to pay for Luanne's expenses in the care home. The house sold and Charles put the proceeds in his own account to avoid the rigamarole at the bank. He decided that he would just pay for his mother's care out of his own personal bank account.
Unfortunately, "good-time Charlie" had some creditor problems and those creditors were able to seize Charles' account and take the proceeds from the sale of the family home to satisfy Charles' debt. Charles tried to make the money back by investing the rest of the proceeds. Alas, his bar buddy was not the best financial advisor and even more of his mother's money vanished.
Soon, Charles had to turn to his siblings for help. They were livid and accused Charles of theft and impropriety. Charles never wanted this to happen. He just didn't know any better. The siblings got Charles removed from his role, his mom had to be moved to an inferior care home and the family was never the same.
The moral of this story: Choices matter. Best practices matter. Being prepared matters. And being a good person is not a sufficient qualification when it comes to looking after a loved one's financial affairs.